Specialty Chemicals Division is globally marketing variety of fine/specialty chemicals.
The line-up includes distinctive and highly functional anti-oxidant, "SUMILIZER®" series serving to enhance functionality as well as product stability of plastics and elastomers. We can provide SUMILIZER® in combination with other chemicals as "One-pack" to meet various customer needs.
We also market our core product "Resorcinol" for various applications such as raw material for tire bonding adhesives. We are committed to Resorcinol stable supply to world-wide customers by taking advantage of our dual plant system deployed in Chiba and Oita as well as Sumitomo Chemical's global sales network.
"SOXINOL®" that is indispensable for manufacturing of rubber products such as tires and rubber belts. We recently developed and started marketing of carbon black coupling chemical "SUMILINK®" as well as "SUMIFINE®" for tire use to enhance fuel efficiency. (As from April 1st, 2016, Sumitomo Chemical's rubber chemical marketing is handed out from Specialty Chemicals Division to Advanced Polymers Division [Synthetic Rubber Dept.].)
Sumitomo Chemicals is also marketing unique dyestuffs and emulsions through our affiliate company, "Sumika Chemtex Co., Ltd." to provide excellent customer satisfaction as well as technical service to our customers.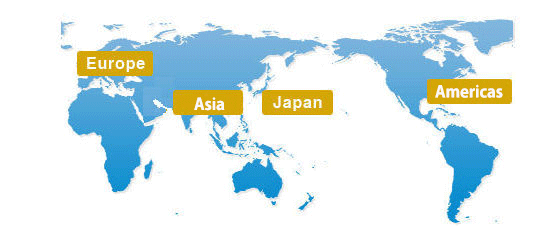 Japan

Sumitomo Chemical Company, Limited
Specialty Chemicals Division
27-1, Shinkawa 2-chome, Chuo-ku, Tokyo 104-8260, Japan
TEL:+81-3-5543-5641

FAX:+81-3-5543-5916
Americas

(Plastic Additives)
Sumitomo Chemical America, Inc.
150 East 42nd Street, Suite 701, New York, NY 10017, USA
TEL:+1-21-572-8207

FAX:+1-212-572-8234



(Resorcinol)
Sumitomo Chemical Advanced Technologies LLC.
3832 East Watkins Street, Phoenix, AZ 85034, USA
TEL:+1-602-659-2500 FAX:+1-602-438-2277
Europe

Sumitomo Chemical Europe S.A/N.V.
Woluwelaan 57 B-1830 Machelen, Belgium
TEL:+32-2-251-0650

FAX:+32-2-251-2991
Asia

(Singapore)
Sumitomo Chemical Asia Pte. Ltd.
2 Fraser Street, #07-28 DUO Tower, Singapore 189352
TEL:+65-6303-5188 FAX:+65-6298-9621

(P.R. China)
Sumitomo Plastics and Chemicals Trading (Shanghai) Co., Ltd.
Unit4607, 2 Grand Gateway, 3 Hong Qiao Road Xu Hui District,
Shanghai 200030, China
TEL:+86-21-6448-2255

FAX:+86-21-6407-7365